After Rs 2000 notes, RBI launches new Rs 500 notes
After Rs 2000 notes, RBI launches new Rs 500 notes
The Reserve Bank of India (RBI) issued the new high-security Rs 500 notes on Sunday evening, bringing respite to people struggling for smaller change.
"New series of Rs 500 denomination notes introduced today in New Delhi at SBI Parliament Street Branch," the finance ministry announced on Twitter.
Some branches like SBI Main branch in Delhi already began distribution of Rs 500 notes.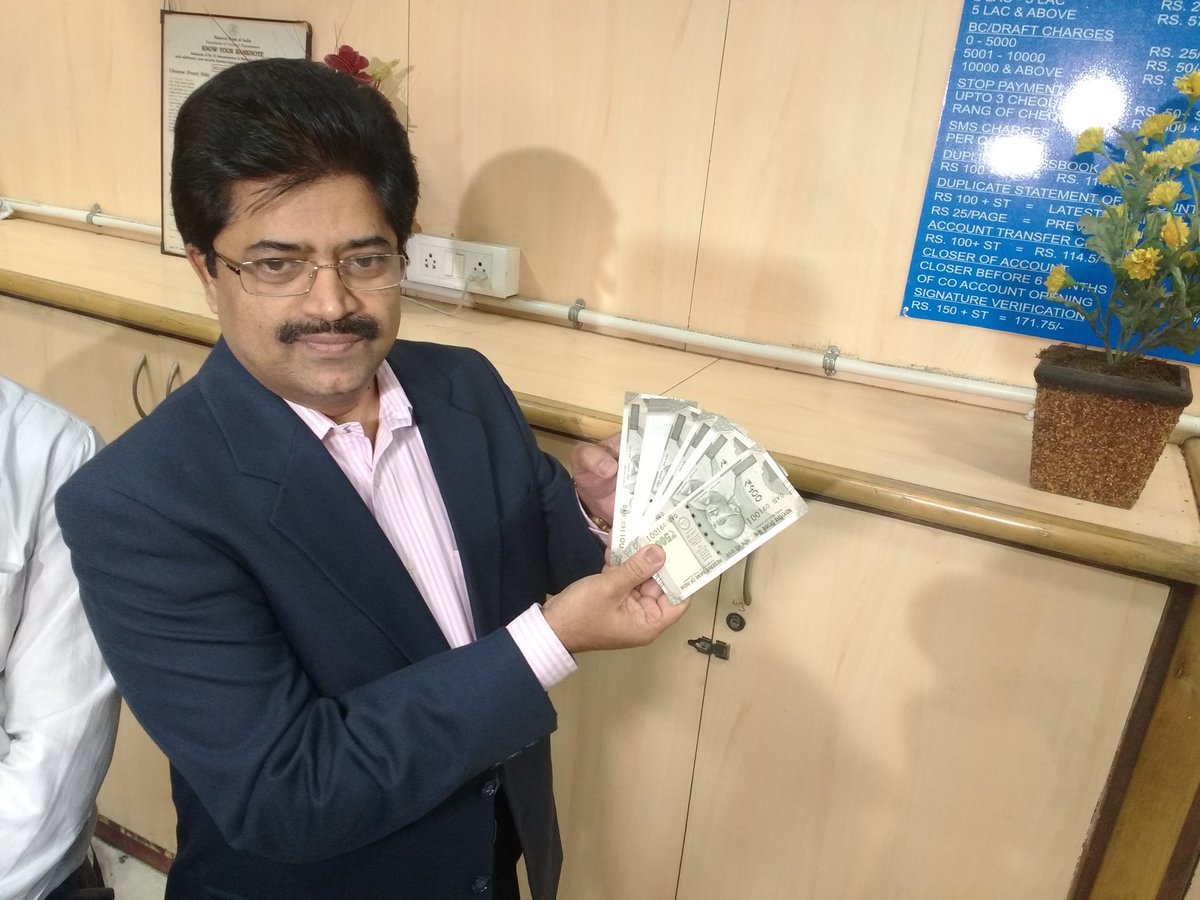 Only Rs 2,000 notes, apart from Rs 100 and below, have been available since Prime Minister Narendra Modi on Tuesday night announced the surprise decision to demonetise higher denomination notes.
The new 500-note is expected to ease pressure on banks' cash position and improve liquidity in the market.
"We need lower denomination notes for purchasing essential articles to ensure flexible payments and for this purpose the introduction of Rs 500 notes and their distribution amongst the people was essential," said State Bank of India (SBI) chief general manager, Delhi, Alok Choudhary.
After the new series of Rs 2,000 notes were introduced, people faced trouble over change as several shopkeepers refused to accept the currency citing scarcity of lower denominated currencies.
 According to the central bank statement, the new Rs 500 banknotes bear signature of Reserve Bank of India Governor Urjit Patel.
The stone grey-coloured note bears year of printing '2016' and Swachh Bharat logo printed on the reverse.
The new Rs 500 note is different from the earlier in colour, size, theme, location of security features and design elements.
Besides, it has Red Fort as an image of Indian heritage site with Indian flag on the reverse of it.
"The banknote also has features (intaglio printing of Mahatma Gandhi portrait, Ashoka Pillar emblem, bleed lines, circle with 500 in the right, and the identification mark) which enable the visually impaired person to identify the denomination," it said.
Meanwhile, the RBI said there is enough cash available in small denominations at banks, and that people must not be anxious and repeatedly draw and hoard cash.
Since PM Modi's announcement on November 8, people have been queuing up for hours outside banks and ATMs.
"The Reserve Bank of India assures members of the public that enough cash in small denominations are also available at the Reserve Bank and banks. The Reserve Bank urges that public need not be anxious; need not come over to banks repeatedly to draw and hoard. Cash is available when they need it," a statement read.
Banks continued to struggle in dispensing money following the government's decision to withdraw large denomination notes in an attempt to curb black money.
Source by hindustantimes….
Share:
loading...